Here For Each Step
of the Journey
At Northside Paws Veterinary Care, your pets are part of our family, and so are you. We're here for you through every stage of your pet's life, providing personalized veterinary care—and plenty of belly rubs—to your pawsome friends.
Dr. Beth Frank and the dedicated team at Northside Paws Veterinary Care understand that your pets are more than just pets—they're family. We'll dote on them like they're our own while providing top-notch veterinary care you can trust. Whether you're coming in for a dental exam or a surgical procedure, we'll work hard to make the visit a highlight of your furry family member's day.
Veterinary Services
For Every Stage of Life
If you need veterinary care in Indianapolis, drop by our cozy office on N College Ave. We offer a wide range of services, including: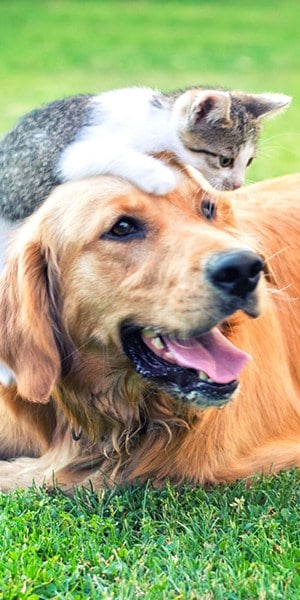 Custom Veterinary Care
for Indy's Cats & Dogs
Dr. Frank has poured her heart into providing compassionate care to animals since she earned her Doctor of Veterinary Medicine (DVM) degree from Purdue University in 2008. She and the team at Northside Paws Veterinary Care are here to partner with you in managing your pet's health. From curling up on your lap while you read to hitting the hiking trails around Indy, you and your pet have plenty of memories to make together.
We're here to help keep the adventures flowing. Whether your dog or cat needs preventive care, a custom wellness plan, or same-day urgent care, you can count on Northside Paws Veterinary Care. Give us a call today at (317) 735-3870 to schedule your next appointment.