Veterinarians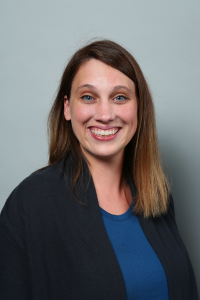 Dr. Beth Frank

Owner and DVM
Dr. Frank is a 2008 graduate of Purdue's School of Veterinary Medicine and excited to be bringing her personal and compassionate touch to Broad Ripple's cats and dogs. Dr. Frank is passionate about practicing high quality yet practical medicine and being sure that all of her patients are treated as they were her own. She is Fear Free Elite certified and advocates for all of her patient's mental and physical health. In particular, she enjoys geriatric pet care and preventative care.

Dr. Frank resides in Indianapolis with her husband, two daughters, senior German Shepherd, two cats, and a menagerie of chickens. She would love to meet you and your four-legged family.
Our Staff
Brittany

Veterinary Assistant, Fear Free Certified Professional
Brittany is a talented veterinary assistant with a soft spot for kitties and geriatric critters. She is a shelter and veterinary Fear Free Certified Professional with a background in animal welfare and high quality/high volume spay/neuter services. Brittany is passionate about accessible, individualized patient care as well as preventative care and public outreach. Her special interests include helping out our local community cats and assisting in wildlife rehab (especially opossums
).
Chelsie

Veterinary Assistant, Fear Free Certified Professional
Chelsie brings the life to our hospital. Her sunshine and sense of humor are invaluable. She's been a veterinary assistant since 2020 and a lifelong lover of animals. She grew up in Indiana but spent the last two years in Tennessee before recently moving back. She is Fear Free Certified and is passionate about assisting during surgery. She has five pets of her own, all of whom are rescues.
Jarod

Veterinary Assistant, Fear Free Certified Professional
Jarod is a knowledgeable and helpful team member and we can't imagine life without him. Jarod comes to Northside Paws with veterinary experience at a few local nonprofit organizations as well as private practice. His true love is animal behavior, though. He is Certified Professional Dog Trainer (CPDT-KA) and a Level 3 Fear Free Certified Veterinary Professional. He also has run a small dog training business of his own since 2017. Jarod is also busy being the Founder and President of @Circle City Orchestra, a local registered nonprofit community orchestra and at home with his two dogs and ferret.